SkyMedia Productions are seeing more and more clients in the field of green energy. Solar farms and wind turbines are ideal candidates for UAV inspection, with many electrical and mechanical components to monitor.
Using a UAV (unmanned aerial vehicle) allows wear and tear and damage to be identified quickly, avoiding costly downtime. Another big win for our clients is the ability to keep inspection staff safely on the ground, removing the risk of personal injury.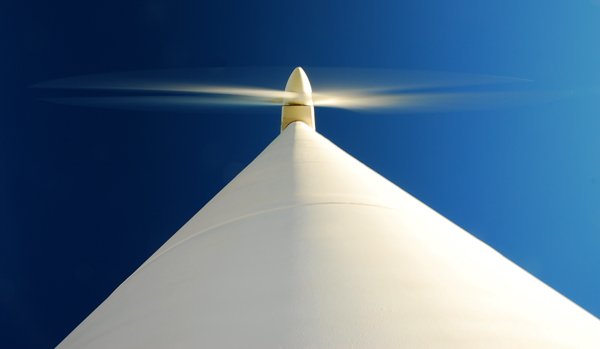 Our drone technology enables us to survey your equipment from the air, giving your inspection personnel an aerial perspective on current conditions and any damage present. Our fully trained, licenced and insured pilot will monitor the flight with your technicians, enabling the pilot to zoom in, or return to an area requiring further attention. With GPS and altitude recorded, we can accurately pinpoint any areas requiring further investigation. This, combined with the HD footage, enables your maintenance team to know exactly what repair is needed, before they leave the ground. In addition to our video footage, we can also provide photographs of the specific areas requiring repair or maintenance.
The footage will allow you to clearly see the condition of blades, the turbine, cables, ladders, bolts, paint, oil spills and safety equipment within minutes of unloading our equipment on site. As well as HD video, we can also offer our clients infrared and thermal imaging, giving a comprehensive level of inspection and analysis to our clients.
With an inspection that may have taken half a day manually, reduced to minutes, our team are able to move quickly on to the next inspection site. Wind turbines do not need to be shut down for the inspection process, further reducing our client's costs.
As well as routine inspection schedules, we also assist our clients with assessing damage following lightning or hail storms, enabling quick damage identification.
We are fully licenced and insured, covering Sydney, the Central Coast and Newcastle, NSW, contact us to arrange a quote.