Inspection of Overhead Power Lines
Energy companies are increasingly turning to UAV's (unmanned aerial vehicle's) for inspection of overhead power lines, transmission towers, switching stations and transformers – as well as the safety corridors beneath the power lines. With maintenance and surveillance of electrical infrastructure representing a considerable cost for energy companies, UAV technology is set to transform the process.
Using UAV's brings a significant cost and time reduction, compared to preforming the inspections manually. From a safety perspective, the risk and danger to personnel of working at height on power lines is eliminated, as it is operated from the ground, by our experienced team. The eye-in-the-sky perspective offered by Sky Media productions, is unrivaled by a manual inspection.
Power Line Application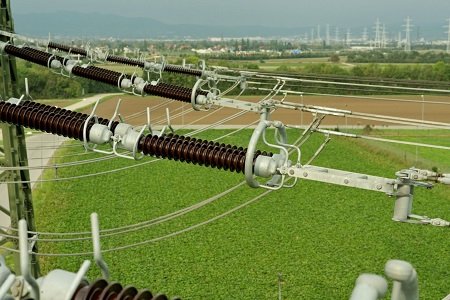 We are able to assist our energy clients with a wide range of applications:
Scheduled inspections
Damage monitoring & inventory, often following storm or fire damage
Analysis of safety corridor, to minimise fire risk (overgrown vegetation and fallen trees)
Planning path for new power lines
We offer our clients high resolution footage, photographs as well as thermographic images, allowing hotspot detection. With full GPS and altitude monitoring, we are able to accurately pinpoint areas of damage or concern saving our clients time and money and avoiding excessive downtime.
We also specialise in UAV inspections in rural, remote and difficult to access areas. Our team are able to fly close to the power line, providing our clients with full data on the power line corridor. With our UAV's, our clients no longer need to used industrial climbers, cranes and cherry pickers, resulting in a safer and far more effective process.
We can show our clients cable damage in high resolution, pinpointing the exact location of the damage. This enables damage to be swiftly repaired.
Our insured, licenced and highly trained pilots use UAV's with high-resolution cameras, gyroscopic stabilizers – and thermal imaging technology, ensuring our clients receive the best possible data.
Contact us to find out more.